Enter to win $5,555.55 Cash! Imagine your bank account with $5,555.55 added to it! What would you do with your family if you had extra cash? PrizeGrab sweepstakes are quick, easy and fun. We want to keep it that way!
You could put a down payment on a car, fly to your favorite part of the world, buy all the gaming systems you can fit into your home! How about a whole new wardrobe, sneakers, bedroom set, cameras, or even go to your favorite amusement park!
Can you believe we're doing another $5,555.55 Cash prize?! You could help your community with this prize by donating some or all to a charity or a shelter for animals or people. Maybe even make an investment to plan for the future! You decide what it is you want to do if you are chosen as the winner!
Previous cash prize winners include William W. of Coden, AL who won $5,555.55 Cash! "I was really starting to believe PrizeGrab was some kind of scam, but I keep playing and wanting to believe. Now it says I've won!"
Here at PrizeGrab it makes us happy when our PrizeGrabbers win! We want you to win! Enter 10x a day every day to increase your chances! We had lots of cash prizes previously and it can make your day to be a winner! Enter now and you could find yourself $5,555.55 richer!
PrizeGrab = real people giving away real prizes. The passion for giving away prizes is fueled by the thrill of the winning moment. The PrizeGrab website was born in 2013 to create a safe, fun environment to play sweepstakes. Over time, PrizeGrab has given away more than $2 Million in prizes to more than 6,500 winners.
Seven years later, PrizeGrab has grown to be a household name and trusted sweepstakes brand. What started as a two-man operation now proudly employs 15 hardworking associates with the goal to positively impact PrizeGrabbers by inspiring hope and joy in everyday life. Unlike other sweepstakes sites, personal information like telephone numbers and addresses is not required to sign up. Additionally, PrizeGrab offers a variety of prizes that anybody could enjoy.
Enter now and you could find yourself $5,555.55 richer! Lorraine C. from Adelanto, CA won on November 22, 2020. She told the PrizeGrab team, "WOW! This is why I love PrizeGrabbing! You win when you least expect it! It is easy, fun and relaxing! It's nice to dream about winning the "big one", but the bonuses along the way make it a pleasure! Thank you PrizeGrab Team!"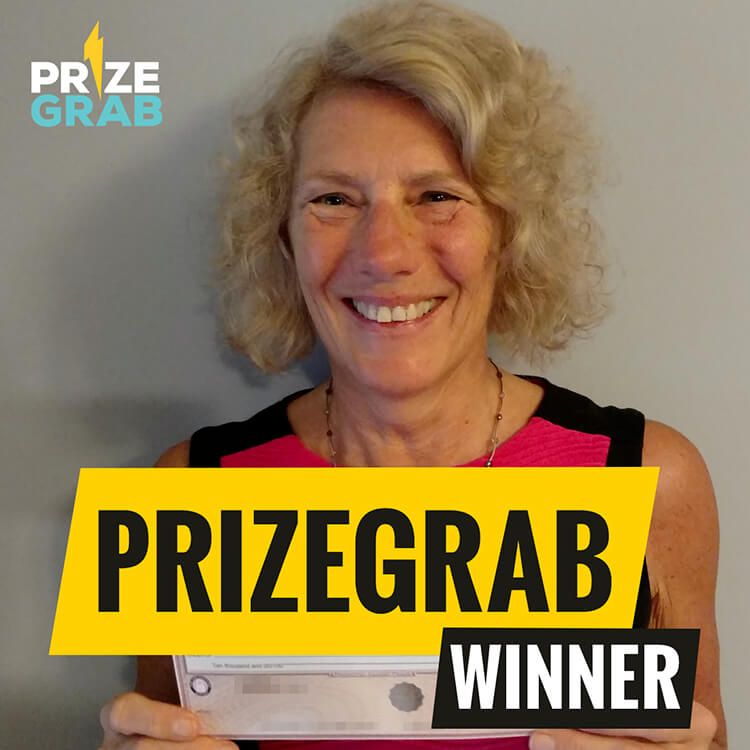 Do not miss this opportunity to add $5,555.55 CASH to your bank account.